SHOP FURNITURE
MANUFACTURER
Furniture that create the shop!
For almost 20 years, we have been developing the acquired knowledge and experience that allowed our small plant become a big and modern company. We have arranged our wide range of machines on a surface of 2000m2. These machines enable full range processing of wood and wood-like materials, mechanical and thermal processing of steel profiles and our own paint shop also allows to apply powder and liquid coating to surfaces.
Our specialty is shop furniture, in which we put the most modern ideas of designers into life.
Our services are mainly aimed at chain Clients.
Furniture manufactured by Sector F is not only the shop furnishings, but it is also an elegant decoration of the interior that gives it an appropriate character and attractive looks. We do our best and make every effort for the furniture to become a symbol of your shop and a visual element recognized by your clients. Moreover, we take care that they fulfil their task, due to careful and reliable construction for a long period of time. Our realizations combine elements of functionality, ergonomics, as well as diverse designs with a balanced level of costs.
Advantages attributed to our furniture:

attractive exposition of commodities

elegant and aesthetic design that increases prestige of the shop

free movement of clients inside the shop

commodities flow efficient management
Manufacturing, delivery and installation of the furnishings
The Sector F Company offers modern, durable and aesthetic furniture to its clients. The furniture is made from all commonly used materials, as well as technologies that combine various types of raw materials. We possess highly efficient productions lines that complete orders at an express pace. Ordered furniture is delivered on an agreed date, also at night and on non-working days to make transport and assembly maximally efficient.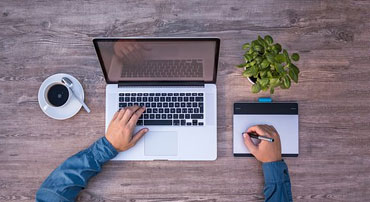 FROM SRATCH
We will adapt every design for it to become compatible with your shop. And if you do not have any design, we will help you create one. We will consider all desired features: functionality, ergonomics, aesthetics, as well as economy of realization. We will create a unique series of furniture for you that will be specifically fitted to the room, type of product range, branch, specificity of place, and refer to preferences of your target group clients.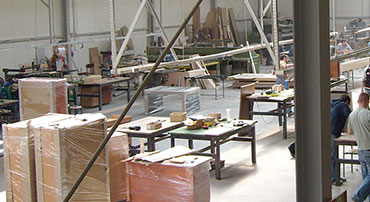 PRODUCTION
Our furniture is made in a modern production hall with the use of all leading technologies. This allows as to freely join such materials as wood, chipboards, metals, plastics, etc. Depending on needs we use scaleboards, laminated materials and veneers, which allow as to give an elegant design to the furniture. We use the highest quality materials, which makes our furniture durable and reliable.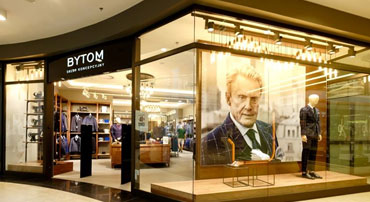 REALIZATION
Our ace is the absolute work flexibility. We can be at your service on any date and at any time of day or night. This is specifically important for shopping malls and shopping centres, where assembly works can have a negative influence on the clients' service in nearby shops. We manage all formalities with the premises administration in regards to delivery and installation works. Our work is finished when the shop is ready to accept commodities.
REALIZATIONS
SELECTED WORKS
Warning
: count(): Parameter must be an array or an object that implements Countable in
/plugins/getsimple_contact.php
on line
75
COOPERATION
Get in contact with our company already during the stage when you adapt and arrange the interiors. This will give you a guarantee that the entire potential of the shop is used without a necessity to carry out any further alterations of the arrangement.
High quality products and services are guaranteed to all and every potential partner of our company. High standard of cooperation, professional assistance, attractive prices and short time of the order realization.
We are always open to interaction with ambitious companies that want to supplement their offer or establish cooperation.
Feel free to contact us.